Chiropractor Tallahassee FL
Welcome to University Physical Medicine located 1 mile from FSU and TCC on the west side of beautiful Tallahassee, FL. We are the only integrated practice in Tallahassee where both chiropractors and medical doctors work together for the optimal approach to your healthcare needs. We pride ourselves on making you feel like family in our office so that you can relax and enjoy an exceptional chiropractic experience.
I am an FSU alumni and came back to be a chiropractor in Tallahassee because I loved the small town feel of Tallahassee where you can go anywhere and know someone. It's so easy to feel at home wherever you go to Tallahassee. There is no other place I would want to raise my two children then this city that prides itself on family. I want to give back to this community by providing the best chiropractic service in Tallahassee I can.
University Physical Medicine
IS CHIROPRACTIC RIGHT FOR YOU?
WHAT MAKES US UNIQUE
Our office uses a multitude of both chiropractic and medical services for optimal results in pain relief, sports performance, and have obtained extensive knowledge and experience working with auto accident injuries over the past 10 years. We combine medical services, chiropractic, and rehabilitative exercises to get the best results possible.
We have success treating many conditions, most commonly headaches, neck pain, back pain, sciatica, arm and hand numbness, sprain/strain injuries, disc herniations, postural issues, and scoliosis.
HOW TO FIND US
We are located on Ocala Rd on the west side of town just two blocks from Godby High school, 2 miles from downtown and one mile from FSU and TCC.
COMMON CHIROPRACTIC MISCONCEPTION
Some people think that chiropractic may hurt or that their condition is too severe to be treated. I have worked with all types of patients ranging from 2 days old to 95 years old, I can assure you we use the proper type of techniques to suit each individual we treat to limit discomfort or adverse effects. I have also worked on post-operative patients who still have residual pain. We know how to work around certain areas of fusions to help but not further aggravate those types of issues and had good results.
OFFICE HOURS
Monday
8:30am - 5:30pm

---
Tuesday
8:30am - 6:00pm
---
Wednesday
9:00am - 5:30pm
---
Thursday
8:30am - 6:00pm
---
Friday
8:30am - 5:30pm
University Physical Medicine
1224 Ocala Road
Tallahassee, FL 32304
Phone: (850) 576-2129
Fax: (850) 576-9602
SYMPTOMS CHIROPRACTIC CAN HELP
Contact us today to see how we can help you feel better today.
HOW TO FIND A CHIROPRACTOR IN Tallahassee
This guide will help you find the best chiropractic clinic in Tallahassee for you. When most people in Tallahassee decide they need a chiropractor, they end up doing a search and just picking someone at the top.
Being at the top of Google for the chiropractic search does not necessarily mean they are the best chiropractor for you. Follow the steps below to make sure you are picking the right chiropractor for you.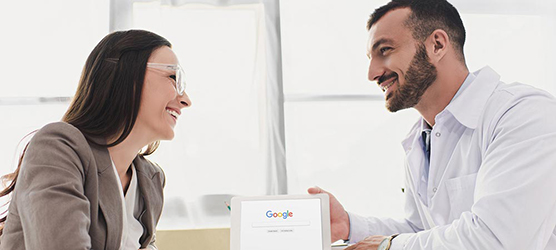 Time Needed: 5 minutes
Total Cost: USD 0.00
4 EASY STEPS TO FINDING A CHIROPRACTOR IN Tallahassee
Step 1: Open up a Google search
You will want to type one of the following in the search bar:
Chiropractor Tallahassee
Chiropractor 32304
Chiropractor near me
Best chiropractor in Tallahassee

Step 2: Review Their Website
The best chiropractors in Tallahassee put as much care into their website as they do into the rest of their office. By reviewing their website you will get a good feel for the doctor and if they are right for you.

Step 3: Check Out Their Reviews
Check out the Google Business Page of a chiropractic clinic you are thinking about visiting. It is easy for someone to say they are great, it's a different story to get other people to say great things about you.

Step 4: Give The Office A Call
Now that you have a basic understanding of what the office is about. Give them a call to make sure they fit the message that their website and GMB have been sending. You will know in a few minutes whether the office is the right one for you.